Wipe Out Your 30-Year Mortgage In 10 Years And Save A Staggering
$176,787

In Interest!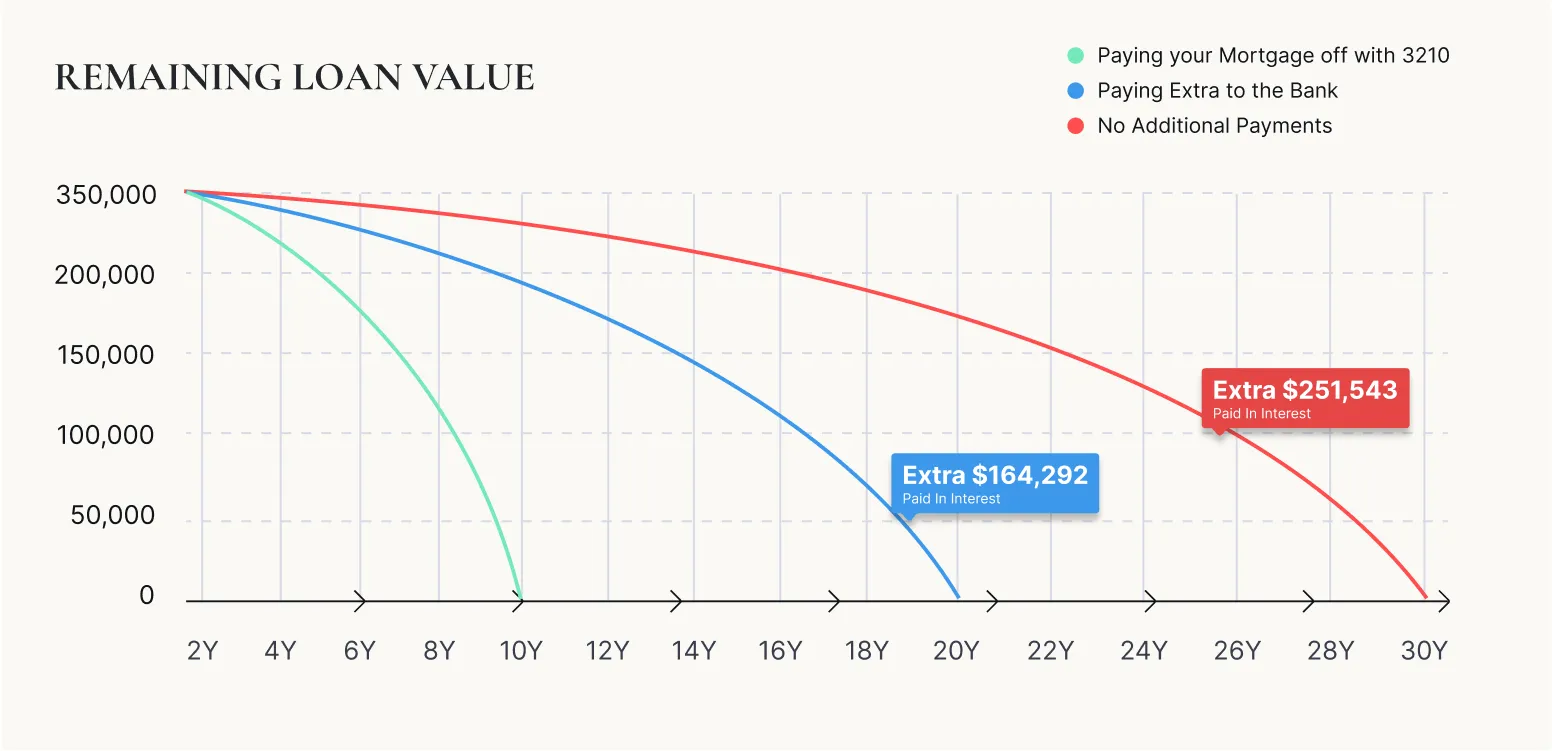 Let's say you have a 30-year mortgage of $350,000 at 4% interest. If you make no additional payments, you'll pay a total of $601,543 over the 30 years, including $251,543 in interest! Now… should you decide to pay an additional $410 per month directly to your lender, you can reduce the total amount to $514,291, save $87,251 in interest, and shorten your mortgage from 30 to 21 years! A fantastic achievement – but you could do a LOT better. How? Simple…
Instead of paying that extra $410 each month to your lender, you could pay it to 3210… and leverage our revolutionary program to accelerate your payments. You'll end up paying just $249,714, save $176,787 in interest, and wipe out your debt in a staggering 10 years!